Refugee Assistance
"You shall also love the stranger, for you were strangers in the land of Egypt."
— Deuteronomy 10:19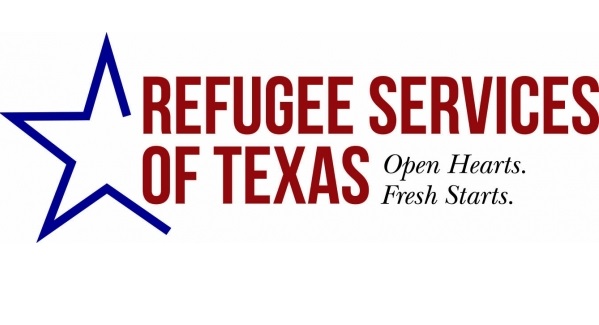 Current Project - Assisting Afghan Refugees Resettling in Central Texas
The administration's Operation Allies Refuge is underway to evacuate Afghans who have supported the U.S. government to the United States due to the current situation in Afghanistan. Given that initiative, RST is on standby to receive many of these Special Immigrant Visa (SIV) recipients along with the other refugees we normally welcome.
But we can't do it alone. We are reaching out to our community for help.
As the receiving agency, we don't have a lot of information. Normally we get 1-3 weeks notification for a refugee family but in the case of these SIV evacuees, 24-48 hours is all we'll get. Our resettlement team is trying to prep as much as possible in anticipation of these additional arrivals.
Here are ways to help -
Donations -

We are using the

Temple Beth Shalom Refugee Task Force Fund

for our response to the refugee resettlement program.

The most urgent need we have now is for VISA and

Hotel Gift Cards

Housing

- Housing is a huge priority and one of the biggest obstacles for us. If you have any connections within the apartment/leasing community that you can pass on to us, we would appreciate an introduction. You can contact Ryan Johnson at

rjohnson@rstx.org

or Kathryn Chuber at

kchuber@rstx.org

with those contacts.

Transportation

- Having a pool of volunteers who can pick up new arrivals from the airport will help ease the case managers' burden.

Meal Delivery

- With 48 hours notice and if there is no U.S. tie, we will temporarily house clients in a hotel. This also poses more challenges, such as food delivery, so having a team ready to put in orders and arrange delivery would be invaluable.

Household Goods

- Once we secure housing, we want to get it ready as quickly as possible. To avoid a last minute rush, we'd like to have several apartments worth of household goods on hand and ready to go at a moment's notice. I've provided a list below of what we need. Walmart and Dollar Store are economical options (average cost for all these items is about $300). We also have an

Amazon page

or you can solicit

gently

used donations. Please stick to what is on the list as we have limited space for storage

unless you can help us by storing it

! This is a great group/fundraising activity!

Furniture

- We are required to provide beds (specifically frames that don't require a box spring, which are also available on our Amazon page), kitchen table and chairs and a couch. We have a donor with a storage locker so we do have some room available for those items.
If you feel called to help with any of these, please contact the RST volunteer coordinator at lburdick@rstx.org and keep an eye on Volunteer Hub for other opportunities.
Thank you so much for your support!
*Household Goods Required for Apartment Set Ups
Deodorant
Toothpaste/Toothbrush
Disposable Razor
Shaving Cream
Shampoo
Bar soap
Maxi Pads
Shower Curtain Liner & Shower Rings
Bath Towels and wash cloths
Toilet Brush with stand
Trash Can - 5 & 13 gallon
Bed Pillows
Twin Comforter/sheet Set
Queen Comforter/sheet Set
Digital Alarm Clock
Plastic Hangers
3 drawer plastic storage
46 oz laundry detergent
Dish Soap
Laundry Basket
Digital Thermometer
10 pc Pots and Pans
Kitchen towels/potholder set
Mixing bowl
Cutting Board
3 pc Knife Set
Can opener
Water Pitcher w/ filter
9x13 baking pan
Dish set for 4 (plates, bowls, cups)
48 pc Silverware Set w/ Tray
Plastic tumblers
Wooden Spoons/slotted spatula
Tea Kettle
Floor lamp w/ bulbs
13 gal. Trash bags
Broom & Dust Pan
All purpose cleaner
Sponges
Toilet paper - 12 pk

For more information, please contact Harold Wilensky.
Fri, September 29 2023 14 Tishrei 5784