Simchat Torah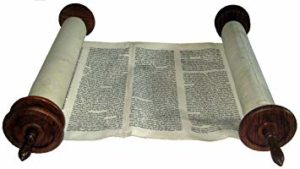 Simchat Torah, Hebrew for "rejoicing in the Law", celebrates the completion of the annual reading of the Torah. Simchat Torah is a joyous festival, in which we affirm our view of the Torah as a tree of life and demonstrate a living example of never-ending, lifelong study. Torah scrolls are taken from the ark and carried or danced around the synagogue seven times. Sometimes, we even carry the Torahs around the outside of the synagogue. During the Torah service, the concluding section of Deuteronomy is read, and immediately following, the opening section of Genesis, or B'reishit as it is called in Hebrew, is read. Learn more about the holiday of Simchat Torah.
Simchat Torah for 5783
Sunday, October 16th
6:00 p.m. – Simchat Torah Evening Service
The Simchat Torah Evening Service is a joyous observance including Hakafot, dancing, and a celebration of the "birthday of the Torah" as we read the end of Deuteronomy and the beginning of Genesis, completing and beginning the annual cycle of weekly Torah readings.
Monday, October 17th
9:00 a.m. – Simchat Torah Festival Service with Yizkor
The Simchat Torah Festival Service is a joyous occasion celebrating the completion of one cycle of Torah and the beginning of another. Like all Festival services, it includes Yizkor, a special memorial service for loved ones who have passed away.
Mon, December 11 2023 28 Kislev 5784